Canopy Cleaning Experts in Melbourne – Taking Great Care to Clean the Canopies
A kitchen canopy filters out grease, fumes, moisture and more in a kitchen. The kitchen canopy is what protects your customers and employees from carbon monoxide, dangerous fumes, smoke, bad odour, etc. But the help you get from the kitchen canopy can turn into a hazard if proper canopy cleaning is not done regularly, especially in a commercial setting. Moreover, a kitchen canopy makes the kitchen bearable to be in while cooking. Comfort and productivity of your employees are vital to improving your business.
The Importance of Canopy Cleaning
In commercial kitchens, the average kitchen canopy can become coated with grease very quickly. The accumulation of grease over time can be a risk to safety as grease is highly flammable. A fire in your kitchen is the last thing your business wants – that is why you should approach a canopy cleaning service like Rays Cleaning Connections in Melbourne for cleaning your kitchen canopy. A fire can devastate your business and cause harm to your employees and customers. In addition to the excruciating repair costs, you will be losing money every single day your business stays closed. The price for regular canopy inspection and cleaning is negligible, considering the alternative.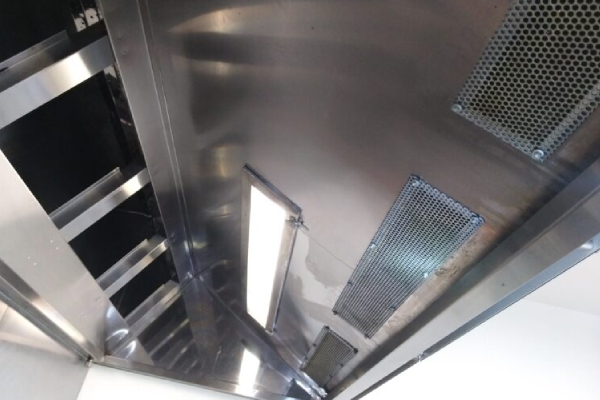 Perfect Canopy Cleaning and Maintenance Services in Melbourne
We are the only ones in Melbourne to offer canopy duct cleaning with hot water machine and steam machine unlike other who do it by hand. Our method of canopy duct cleaning ensures best air quality and system performance.
You might be surprised at how fast grease can build up in your range hood. Rays Cleaning Connections will inspect your kitchen and clean it as often as you require. Australian standards require regular cleaning canopy and there is no better businessto approach than Rays Cleaning Connections. Rays Cleaning Connections offers fast and high-quality cleaning services at affordable rates. Call us now on 0450 578 887 to get a lucrative quote from us. You can also drop a mail at rayscleaningconnctions@gmail.com.