Excellent Commercial Kitchen Deep Cleaning Across Melbourne
You might be tempted to assume that you and your staff can handle the cleaning of your kitchen. Even if you might be able to clean it properly, you won't have the time to do it. Normal working hours of commercial kitchens may go way past your normal bedtime and the thought of staying back to clean the kitchen can feel like a waking nightmare. Hiring a Commercial Kitchen cleaning service can reduce your stress and help you relax. When you choose Rays Cleaning Connections, your kitchen will look squeaky clean the next time you lay eyes on it.
The Importance of Professional Commercial Kitchen Cleaning
Conducting a deep commercial kitchen cleaning will make daily cleaning significantly easier. A clean kitchen can impress your patrons and improve the wellbeing of your employees. It also minimizes the chance of a fire and risks associated with it. A fire in your business premise can be devastating, as you have to pay for repairs and you will lose revenue every day your business stays closed.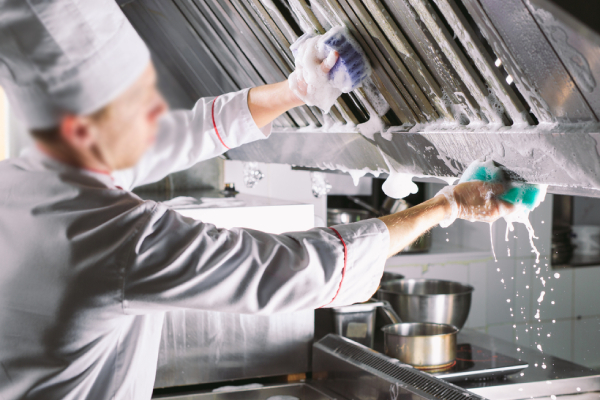 Kitchen Grease & Duct Cleaning By Our Expert Cleaners – Melbourne
Rays Cleaning Connections can conduct regular cleaning of the canopy, exhaust, and ducting of your kitchen to improve safety and increase the operational efficiency of your business at lucrative prices. Keeping the air clean and fresh will make your employees more productive and your business successful. Rays Cleaning Connections boasts an expert roster of cleaners experienced in the cleaning of a wide range of commercial kitchens. We are certified to conduct inspections and are well versed in the Australian Standards regarding kitchen safety. Call us on 0450 578 887 to make your kitchen sparkle. You can also drop a mail with us at rayscleaningconnections@gmail.com. You can also book our services online and save money. Our services are the best in Melbourne, and we offer attractive rates on them.